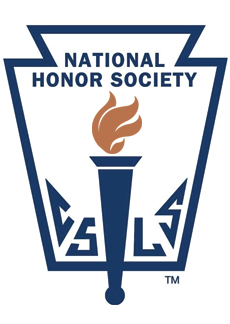 Welcome to the Home Page of the Chadwick High School Chapter of the National Honor Society!
Meetings
NHS has meetings on the second Wednesday of each month.  Meetings may occur more often when the chapter is working on a community or school project.
Current News
Meeting–9/7/16*****CBCO Blood Drive 9/12/2016

About NHS
National Honor Society is a national organization that guides selected students in the development of four key areas: scholarship, leadership, character, and service.
 Four Key Areas of Development
1.  Scholarship—students must maintain a 3.5 GPA.
2.  Service—students willingly volunteer at least 40 hours of their time to help serve the  school and/or community.  This must be done enthusiastically and without             compensation.
3.  Character—students must uphold principals of good morality, be cooperative,             reliable, courteous, honest, and show concern and respect for others.
4.  Leadership—students are leaders.  They are resourceful, have good problem-solving       skills, promoters of school activities, and exemplify positive attitudes about life.
Selection Process
The selection process for membership into NHS is as follows:
Students must be a sophomore or junior and have a 3.5 GPA in order to be eligible for the selection process.  Students will be notified and asked to complete a Student Activity Information Form if they are interested in further consideration.  Transfer students must have attended Chadwick High School for one semester to be eligible for consideration.
A five-member Faculty Council (of which the NHS advisor is not a voting member) will review the candidates' information forms, faculty evaluations, and other relevant information to determine those students who meet the eligibility criteria of scholarship, service leadership and character.  Prospective candidates must receive a majority vote of the Faculty Council in order to be considered for induction into the chapter.  Upon review by the principal, candidates will be notified and inducted into NHS by a special ceremony Membership is a privilege bestowed upon students, not an inherent right.
Excellence is never an accident. It is always the result of high intention, sincere effort, and intelligent execution; it represents the wise choice of many alternatives–choice, not chance, determines your destiny.  –Aristotle